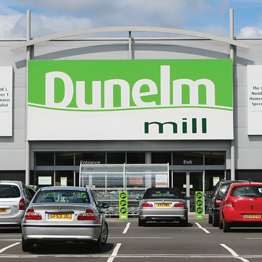 Gilbert Bath has an impressive record in the agency sector having acquired and disposed of several million square feet of floor space on behalf of various leading retail operators. In a mature market we have, through our dedicated and experienced team, been highly successful in achieving results for a range of clients in increasingly challenging market conditions.
We have provided strategic and general advice on many large retail portfolios in the out of town market. Our involvement covers large units of over 100,000 sq ft to smaller units of 5,000 sq ft, together with leisure units and A3 pods. Our accrued market knowledge, contacts and experience has enabled us to successfully resolve difficult leasing issues to deliver substantial cost savings for our clients who are looking to rationalise and streamline their retail estates.
Examples of some of the transactions in which we have been involved include:
• Conditional contracts exchanged on over 1.4M sqft of retail space involving 2 layer approval process
• Acquisition of 10 strategically located new stores for Kiddicare.
• Disposal of over 100 stores for B&Q.
• Acquisition of 3 new stores for Whole Foods Market.
• Acquisition of over 30 new stores for Dunelm.
Our proactive approach and depth of experience enables us to provide rapid innovative advice and solutions in a fast moving market.
Please contact Neil Gilbert, Peter Newman or Lee Powell